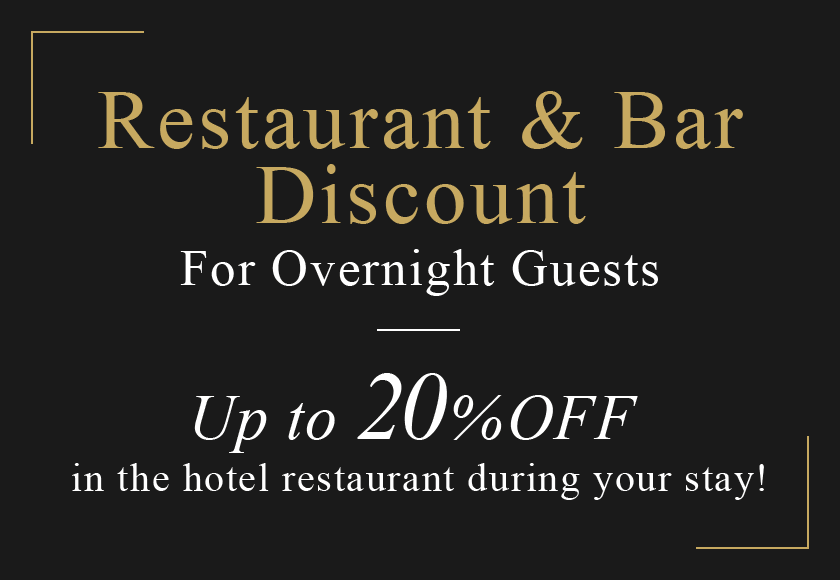 Take advantage of special guest discounts in the hotel restaurant.
Receive up to 20% off depending on visit frequency!
See the information booklet provided at check-in for details.
* Cannot be used for breakfast.
* This discount coupon cannot be combined with other benefits or discounts.
* Some items of the menus are not eligible for the discount. Contact each restaurant for further details.
Participating restaurants and bars
Featuring the finest genuine Japanese beef, seafood, and seasonal vegetables, the hotel's Kiryu restaurant offers luxurious and sophisticated cuisine.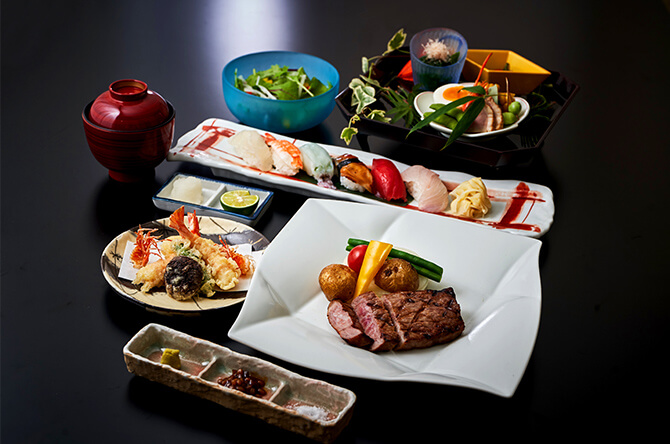 Japanese Restaurant Osaka Ukihashi
Main ingredients include certified Osaka-grown "Osakamon" foods such as Naniwa Kuroushi Japanese black beef, locally grown vegetables, and seafood caught in Osaka Bay.
The hotel's signature bar, with a splendid view of Osaka Station's southern face from 19 floors up.